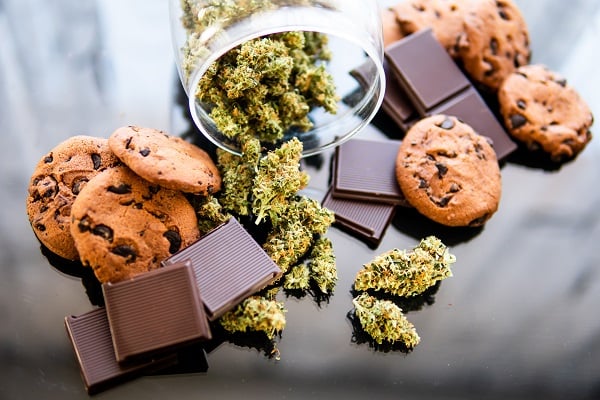 Edibles & Beverages
An update to Canadian law in late 2019 makes a variety of new digestible cannabis products legal for sale. There will be a range of items, to eat or drink, made available within legal cannabis retailers. These products will include one or both of the major cannabinoids (THC & CBD) extracted from cannabis.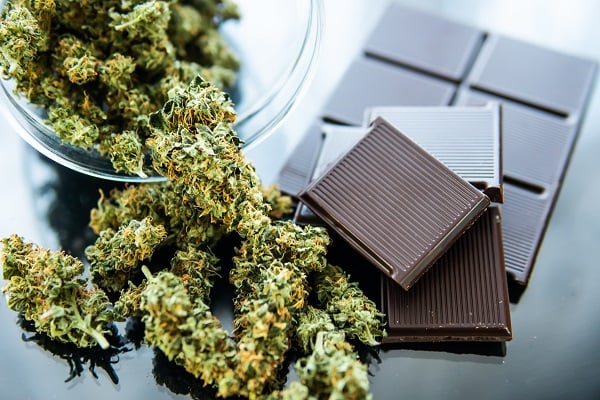 For all pre-made products in these categories, Canadian law limits the amount of THC allowed per edible or beverage package to 10 mg. While there may be multiple pieces or portions within a given package, the amount of THC cannot exceed 10 mg when added up. There also cannot be any added vitamins, minerals, nicotine, or alcohol; plus, there are limits on how much caffeine is allowed in any edible or beverage. Similar to other types of food and beverage products, these edible and drinkable cannabis products must list all ingredients, allergens and nutrition facts on the package.
While typically edibles and beverages containing cannabis may take a couple of hours for the full impact to be felt, some of the newer products claim to produce an onset of effects within 5 minutes or less. For new consumers of these products it is wise to start with a smaller quantity, such as an amount containing 2.5 mg THC or less, and see how it affects you personally. Give yourself time to feel the full effects before considering a greater amount. Never drive while under the influence of a cannabis product and remember, start low and go slow.
Now, let's list some product types you may see in stores, within each of these areas:
Edibles
Tablets/Mints
Hard Candies
Gummies & Soft Chews
Chocolates
Baked Goods
Beverages
Ready-to-drink pre-packaged beverages: sparkling waters, flavoured waters, colas
Tea
Dry drink mixes: powders or crystals (to add to water)
Liquid drink mixes: add the concentrated liquid to water or another beverage of your choice